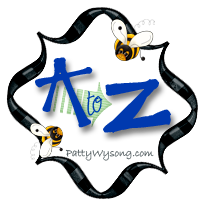 It's hard to believe it's time for Blog Hop Friday already. This time it's G for genre. I'm a writer and often I'm asked what genre I write and my response is historical romance. I have to admit, I love to read about the past, particularly the 19th century. It's only natural that it also is the time period that I also write about too.
Perhaps it's the influence of watching
Little House on the Prairie
as a child that has caused such a great love of the 1870's in particular. I didn't start out with a love of history, but the older I get the more I find it fascinating.
What genre or time period do you enjoy reading?