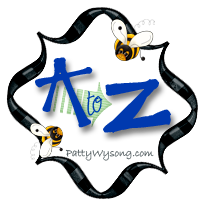 Can you believe we only have a few more weeks of blog hop Friday? When I signed up to be a part of it I wondered how hard it would be to post regularly and whether or not I'd be able to keep up with the schedule. The more I consistently wrote, the easier I found it to be. In fact I signed up for an additional blog hop that focused on the Christmas season too.
Now as we near the end I find that I want to keep writing blog posts. I don't know how much my posts always mean to my readers, but I find they are often therapeutic for me. Perhaps that's partly why I write - to not only get words down on paper but also to be able to work through things I may be going through at the time.
For me... writing is something I thoroughly enjoy. So on this blog hop Friday, W is for write. :)
When was the last time that you sat down and wrote something?