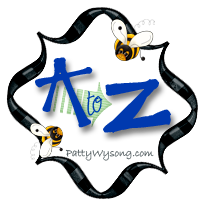 I did a quick search on Biblegateway and found over 170 Bible verses with references to Zion - which most scholars believe is the promise of a new heaven.
You have not come to a physical mountain, to a place of flaming fire, darkness, gloom, and whirlwind, as the Israelites did at Mount Sinai.
For they heard an awesome trumpet blast and a voice so terrible that they begged God to stop speaking.
They staggered back under God's command: "If even an animal touches the mountain, it must be stoned to death."
Moses himself was so frightened at the sight that he said, "I am terrified and trembling."
No, you have come to Mount Zion, to the city of the living God, the heavenly Jerusalem, and to countless thousands of angels in a joyful gathering.
You have come to the assembly of God's firstborn children, whose names are written in heaven. You have come to God himself, who is the judge over all things. You have come to the spirits of the righteous ones in heaven who have now been made perfect.
You have come to Jesus, the one who mediates the new covenant between God and people, and to the sprinkled blood, which speaks of forgiveness instead of crying out for vengeance like the blood of Abel. - Hebrew 12:18-24
As we come to the end of our blog hop Friday, my question for you is, do you have the assurance of your name written down in Heaven? Maybe you aren't sure what that means. If you have chosen to follow and serve Christ, have sought His forgiveness for your sins, and asked Him to be Lord and Savior, your name was written in heaven that you belong to Him. If you've never done so, now is your chance to set things right. When you make this decision, you have the assurance of living with God in Zion.
Is today your day to take that step of faith and turn your life over to Him? I can tell you from 40+ years of walking with my Savior, it's a decision I've never regretted.