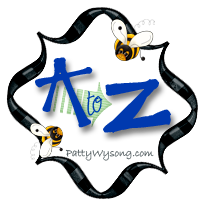 For a child will be born for us,
a son will be given to us,
and the government will be on His shoulders.
He will be named
Wonderful Counselor, Mighty God,
Eternal Father, Prince of Peace.
The dominion will be vast,
and its prosperity will never end.
He will reign on the throne of David
and over his kingdom,
to establish and sustain it
with justice and righteousness from now on and forever.
Isaiah 9:6-7
It's blog hop Friday. Welcome!
C is for Christ. He is the reason that I live. If it wasn't for His death on the cross for my sins, I wouldn't have hope for my future. He is the most important thing in this life.
I'm a believer and follower of Christ. I desire to faithfully serve Him and be a witness for Him. It's why I write - it's my way of spreading the word about Him and His abundant love for us.
If you were asked today, "Who do you serve?" what would be your answer?