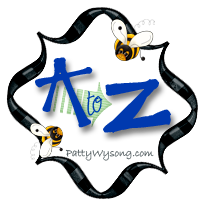 But the fruit of the Spirit is love, joy, peace, patience, kindness, goodness, faith,
gentleness, self-control. - Galatians 5:21-22a
Therefore, God's chosen ones, holy and loved, put on heartfelt compassion, kindness, humility, gentleness, and patience,
accepting one another and forgiving one another if anyone has a complaint against another. Just as the Lord has forgiven you, so you must also forgive. - Colossians 3:12-13
Welcome to blog hop Friday. Last Christmas season I remember hearing about a campaign called - R.A.K., otherwise known as Random Acts of Kindness. Many ideas were given of ways to bless people during a hurried and often frazzled Christmas holiday.
Several places in scripture we are encouraged to show kindness one to another. I'm a firm believer that those acts of kindness shouldn't just be at a certain time of year but instead throughout each day.
This topic is one I had planned on writing about this week. To my surprise last night, the neighbor kids knocked on our front door. When we opened it, they handed us a bag of apples. They blessed us by their simple act of kindness.
Who can you bless today with an act of kindness? Are you known by being a kind man or woman? If not, what can you do to change that?