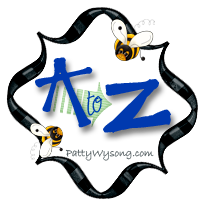 Today marks the first day of an adventure that a series of bloggers are working their way through together A-Z. Each week we'll post something starting with a letter of the alphabet and proceed in sequential order. If you want to join in the fun, check out the blog hop below.
Our lives are filled with new adventures. Graduation, marriage, birth of a child, etc. So many moments that make up and fill our days. Our days overflow with a myriad of emotions, highs and lows, struggles and successes.
As you travel your path and begin a new adventure, don't forget to encourage someone along the way. Who has God placed in your path today for you to uplift and encourage?
Therefore encourage one another and build each other up as you are already doing.